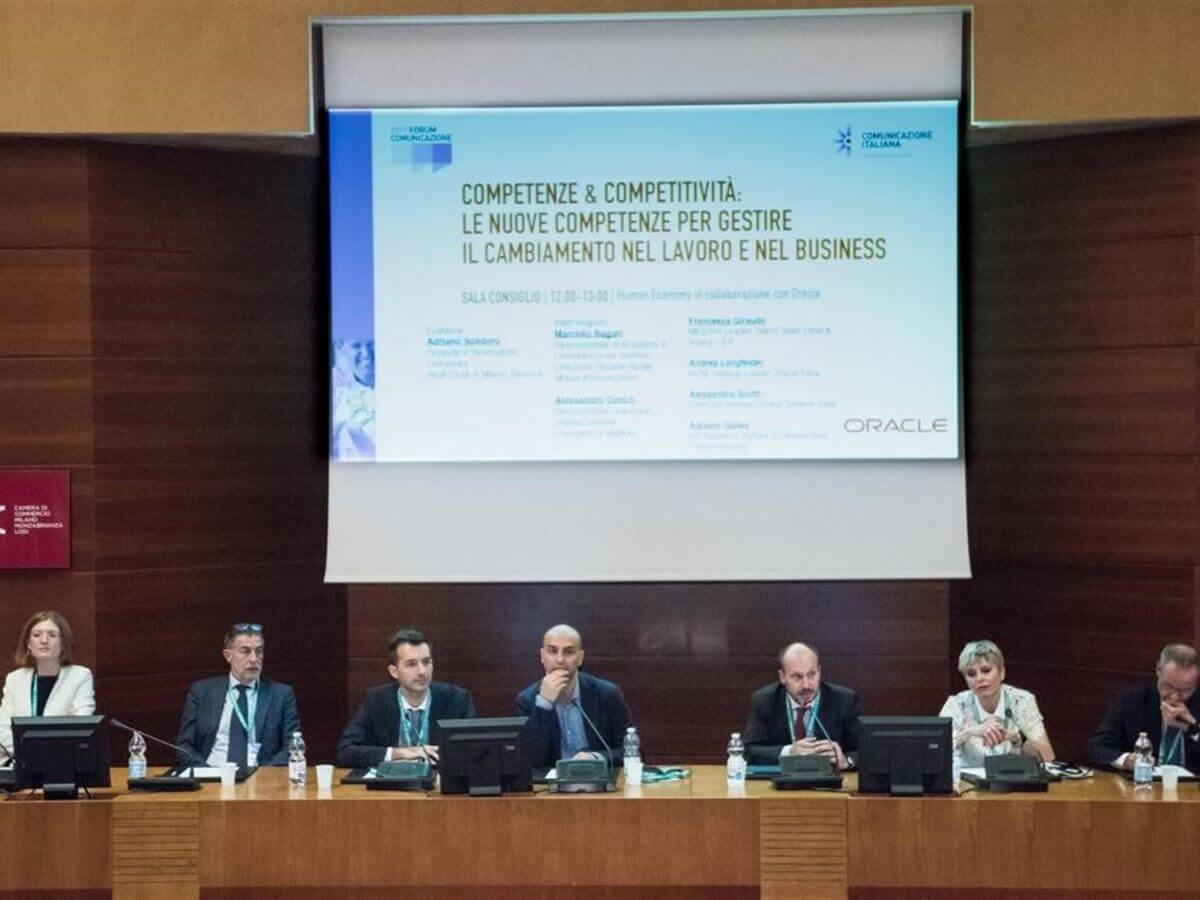 Alessandro Cench speaker at the Forum Economy Roadshow in Milan
21.06.2019 - Italy
On the 6th of June Doctor Alessandro Cench, Head of the Selection, Organization and HR Projects department in Markas, participated as speaker in the 3rd stop of the Forum Economy Roadshow in Milano, a meeting for HR Professionals and Managers. 

The event was led by the organization Professor at the University of Milano – Bicocca Adriano Solidoro and the main focus  was the communication in the field of Human Resources.
 
Dr. Cench took part in the session named "competencies and competitiveness: the new competencies to manage changes within work and business" and had the opportunity to present Markas' 30 years long experience through examples of corporate challenges and best practices. 
 
 
"One of our biggest challenges concerns the innovation. In a constantly shifting industry like the services one, it is essential to always innovate in order to be competitive on the market – says Alessandro Cench -. Perhaps, our toughest challenge at the moment is due to the internationalization process we are working on".