Secondly, another key characteristic of family-owned businesses is thinking in the long term. On the one hand, this can lead to a more cautious approach towards innovation but on the other hand, thanks to the low number of decision makers involved, it can lead to revolutionary changes. 

At Markas, long-term business orientation is a key part of our approach and the foundation of our differentiation strategy. Our long-term vision has enabled us, for example, to invest in five different divisions: Clean and Food, the two main pillars of our services, as well as Housekeeping, Logistics and Facility, three newer divisions that we have been developing gradually. 

The third key factor is the way family firms do business; network-centric and focused on trust. The "family culture" allows for closer and long-term relationships, that are created over many years or decades, with partners, suppliers and clients. This can contribute to developing and implementing innovative ideas, products and processes and can help companies overcome potential barriers, leaving more room for a transparent and results-oriented information exchange for all parties.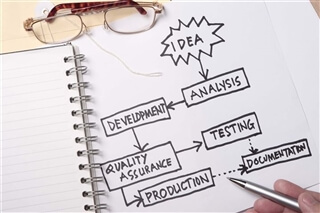 Corporate Welfare, communication and continuity 

The reason why family firms are more efficient and innovative is their most important asset: their employees. It seems that employees can identify themselves more with family-run companies.

At Markas, the family concept is strongly present and despite the high number of employees, more than 9000 in total, we constantly pay attention to our staff. The philosophy behind this concept is very simple: the more satisfied people are, the more value they add.

Another factor that could boost innovation in family firms is the thoughtful way they communicate. The brand is a fundamental part of the success of a family business. Therefore, the brand image should perfectly communicate and respect the values that the company has created over the years. And a family that is willing to put its own name and reputation to it, with the right communication, can convey trust and credibility to all its stakeholders, partners and staff.

The last factor that can impact the innovation performance of family firms is the generational change. The younger generations are well aware of the need to act in order to keep up with the times. 

This is a very delicate matter that can determine a company's success or failure in the long run. 

The success of a family business revolves around a plan and a set of values that are passed on from generation to generation. 

Companies should stay true to these values even when major changes or new ideas need to be implemented.  
Generational change and digitalization at Markas

All these factors have been vital to the success and growth of Markas, which continues to this day. Despite the generational change, which occurred in 2011 and completely transformed our work processes, our values remain unchanged over time.

The digitalization of our business processes has played a key role in this success. Offering high quality services is our key competitive differentiating factor and thanks to the implementation of the right IT infrastructure as well as the use of supporting software across our offices and operational sites, we are able to communicate with all our employees and introduce standardized processes all over Italy but also internationally. While digital transformation is often seen as something negative that could potentially replace human labour, in our case it's exactly the opposite; it helps us shorten the distance and makes our employees feel part of one big family.