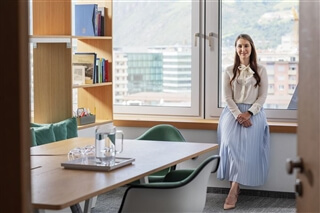 Experiencing first-hand 2020's uniqueness

2020 was a year marked by the pandemic. This had a huge impact on Markas, a business that provides services to more than 200 healthcare facilities across Italy.  

Our colleagues, who addressed the health crisis head-on, have been a true inspiration to the entire company and beyond, gaining global recognition; from being featured in The New York Times to receiving the 'Order of Merit of the Italian Republic', the highest national acknowledgment. 

To remember our coworkers' remarkable efforts during these difficult times, each chapter of this report includes a special section dedicated to the fight against the pandemic; an outline of the actions taken by each department in order to support our colleagues, clients and business partners.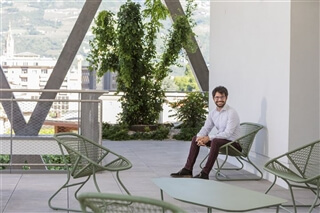 Markas' staff: another year of growth 

Despite the difficulties encountered during 2020, Markas' workforce continued to grow. 155 more new hires compared to 2019 and 6888 employees across Italy: positive numbers that once again demonstrate the importance of our people. 

Offering all employees a stimulating, supportive and fair-minded workplace is a priority. For this reason, this year like every year, we implemented corporate welfare initiatives together with continuous training schemes. During 2020, a particularly difficult year, training and preparing our staff for dealing with new situations and facing daily challenges in a quick and efficient manner was fundamental. In fact, our personnel received more than 37.500 training hours while more than 350,000 euro were invested in training over the course of the year.  
Communication: the key to all relationships 
We, at Markas, believe that transparent communication is necessary to maintain any relationship. Keeping our staff, customers and business partners constantly updated has been one of our top priorities.
Markas' Social Report 2020 emphasizes the importance of this and highlights the various initiatives carried out with the aim of facilitating and optimizing communication processes.
Being by our employees' side and updating them whenever possible, created a true synergy and trust. This allowed us to face the challenges of 2020 as one big united team.   
Read more about our annual Social Report.