What's on the menu in 2023? The biggest food trends to watch out for this year

New year, new perspectives and new habits? Without doubt, consumers' needs keep evolving and so does the food industry. So what are the biggest food trends to watch out in 2023? 
 
There are three main areas that will continue to be important in 2023. What's their common ground? A strong desire of consumers for tasty and high-quality foods that guarantee a unique food experience.
 
These three key areas are:
- Health and longevity 
- Sustainability
- Digitalisation in the catering service
Health and longevity
Health foods as new medicine

Consumers have abundant information and, consequently, a greater understanding about the link between nutrition, movement and health.A healthy lifestyle and diet are perceived as a way to prevent and support the treatment of illnesses.

Trends like clean eating, plant-based foods, free-from or avoiding additives are all linked to this mind-set. People also value health foods as a way to support longevity and cognitive productivity in old age that might help prevent the need of pills. 
Sustainability
Regional superfoods

Consumers are rediscovering regional "superfoods" and are more aware of the negative environmental and social impact, that mass-produced exotic foods have on native ecosystems (like high water consumption, CO2 emissions along the supply chain and/or bad working conditions).

A comparison of regional superfoods like mushrooms or berries, with more exotic superfoods, shows that despite having similar nutritional profiles, regional superfoods enable higher transparency along the supply chain, and that they can be delivered much faster - therefore fresher - than their foreign counterparts [source: IDM Food Innovation Conference].

Regenerative Food

Consumers are more aware of the importance of nutrients in foods and the role that a healthy soil plays. Any food that is grown in a non-regenerative way, by using too much water or reducing the humus layer of the soil, can cause great damage. The foods we cultivate impact the health of the soil, potentially reducing nutritional values of food in the future. The production of regenerative foods is becoming more common and it ensures diversification of the plant species consumed and thus leads to more variety and more healthy and sustainable diets.

Trend towards less or no meat

More and more consumers are adopting a so-called flexitarian diet, especially in countries where the western diet is very common. This means that they choose to reduce their weekly meat intake due to ethical and environmental reasons (like inhumane farming practices and high CO2 emissions of meat production). Instead, they include more plant-based protein. This behaviour is also passed on to their children, who consume more plant based snacks and meals during school lunches. 

Besides reducing the amount of meat that they eat, consumers might also source meat that has been produced locally and is of a higher quality, which makes it easier to check its origin and farming conditions. 
Companies are responding to this trend towards flexitarianism by introducing new alternative protein products - like plant-based meats or sea food -  to the market. Protein sources range from fungi protein, microalgae or peas to precision fermentation. 

Health and the overall food experience are important factors to consumers. This why they are seeking alternative protein products, which make their transitioning from meat to plant as effortless as possible by providing a similar taste and consistency while avoiding unnecessary additives as much as possible. 
Zero "Food" Waste

Consumers will continue to avoid food and food packaging waste. This is of high importance both in the consumers own home as well as along the food production and the entire supply chain, which means that they seek information transparency by the companies they trust.

The shift to a zero-waste mindset is leading to repurposing parts of food that were previously overlooked, like for example peels, or vegetable leaves that are usually not used. This also applies to meat consumption where the consumption of all parts of the animal is being re-adopted. For centuries, people were used to eating "nose to tail" and companies are now discovering this concept to reduce the amount of meat that is usually wasted.

Sustainable food packaging

Along with the trend to avoid waste of any kind, comes the one to find packaging alternatives that are more sustainable. This includes food packaging that is easier to recycle or that does not cause high CO2 emissions during its production.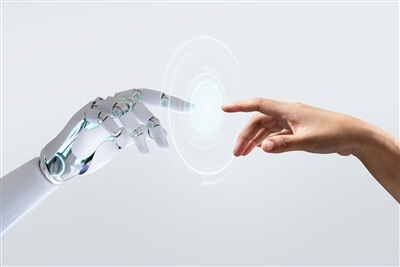 Digitalisation in the catering service
Artificial intelligence solutions

Digital technologies, like AI, open new opportunities for a number of processes linked to service delivery. This can really impact the food quality and the way people experience food. AI solutions are used for waste management, payment processes and the provision of food in off-peak times (e.g.: smart fridges). 

Around the globe, pioneers are testing specialised robots for cooking, serving dishes or for transporting used trays to the dish washing area. However, it is not likely that single robots will be able to take over multiple tasks. They will rather support specific areas alongside a human who monitors them.

We will definitely see further developments in the area of Artificial Intelligence in 2023 which can provide interesting use cases for the catering industry.