Labor shortage and the multiservice industry: what's going on?
More and more businesses are having a hard time finding staff and labor shortage continues to hit different markets globally. But is this also the case with the multiservice industry? What's the impact of this staffing crisis?

Markas' HR Director, Luca Fantin, shares his point of view and explains how companies can face this challenge.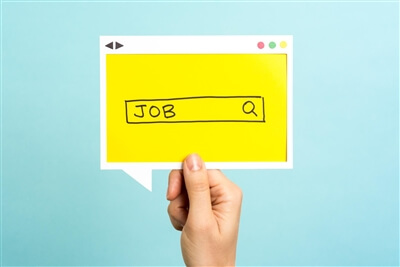 How would you describe the current situation and what is causing it?
I have been working in this industry for more than 20 years. It's the first time we see such a global  phenomenon. It is a fact; businesses, not only in Italy but also around the world, are facing an 'unprecedented crisis' and this, in some cases, can seriously compromise their business operations and supply chains. Why is this happening? There is no clear answer to this question but for sure there are several 'coincidences' and factors that led to this challenging situation. 

First of all, we are still trying to exit the current health emergency. The pandemic has had a strong impact not only on economies but also on how companies operate. It triggered a series of changes such as remote work, flexible working hours etc. As a result employers and employees need to adapt to a new reality.  

Secondly, in specific cases, some of the government policies and measures might discourage certain individuals from taking up jobs. 

Then, younger generations want to feel that the job they do has a purpose. They want to enjoy their time at work and demand more flexibility compared to previous generations. 
What does this mean for the multiservice sector?
Labor shortage has affected some industries more than others and the multiservice industry is definitely one of them. The type of services that companies like Markas offer is of vital importance.

A significant worker shortage in the multi service sector would mean a negative impact on hospital and healthcare institutions, retirement homes, as well as schools and universities. In other words, service providers should take decisive action in order to prevent instability and even worse situations. 
So how can multiservice companies address the labor shortage?

To combat this challenge, first of all, employers need to reevaluate their recruiting strategies. At Markas, for example, we have decided to centralize the hiring process. Since last year, there has been a dedicated recruitment team which is constantly looking to hire new talent and identify potential candidates. And this has paid off. During June alone, we hired more than 400 people. 

Also, companies should not rely solely on recruiters or the usual job boards. Instead HR professionals should explore alternative channels such as NGO platforms, schools and universities among others. There are plenty of talented people out there, including ethnic minorities, refugees, people with disabilities, that are extremely passionate and dedicated.  

In addition, businesses should reconsider their employee value proposition. Of course salary plays a vital role but it's much more than that. Employees look for work-life balance, mental and physical well-being, as well as self-development. Therefore, companies should offer an attractive package including flexibility, training, well-being at work as well as welfare benefits.