Technology for less food waste

MyLunch gives consumers the opportunity to choose from a wide range of options in order to create their own meal each day.

In this way, those who use the canteen service at school, in a company or at a university can put together a meal tailored to their own needs. In addition they have the possibility to plan and order their lunch meals on a daily or weekly basis. 

Apart from providing consumers with a flexible food choice, this platform allows Markas to have a clear overview of the number of meals that need to be prepared, and therefore to reduce or avoid food waste. 

Other features of myLunch 

The positive aspects and features of this app, however, are not limited only to those mentioned above. On the dashboard of the myLunch app customers can find a series of information and details on raw materials, products and recipes, so that the consumer can correctly and consciously assess what to eat. 

Through the platform, in fact, the user has the opportunity to check, anywhere and at any time, all the recipes and preparation methods of the meals offered, as well as the quantities of each ingredient as well as allergens present in the dishes. In addition, consumers can also check the nutritional values of the recipes as well as the origin of the menu ingredients and products used.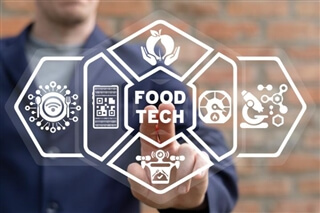 In other words, myLunch is a platform that improves user experience, offering end customers the possibility to customise their meal, while at the same time allowing them to help the planet by reducing waste and promoting a healthier food ecosystem. 

In essence: technology at the service of sustainable catering.