Sustainable choices all across the supply chain

Reliability is one of our most important business values. This is also the case when it comes to sustainability and our collective catering services. 

As a food business we prioritize sourcing ingredients from local farmers and suppliers. For example, 100% of eggs used across our supply chain are cage-free eggs. At the same time, 100% of the bread served in Markas' canteens is locally sourced. Also, when possible, we purchase ethically sourced seafood products that arrive from MSC and ASC certified fisheries. 

This not only helps us support more ethical farming practices or local economies, and reduce the carbon footprint linked to transportation but it also ensures more freshness and flavor in our dishes.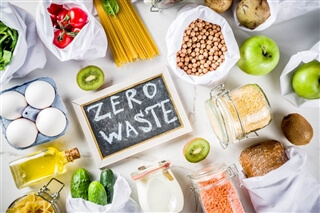 Customized menus for less food waste
With more than 12 million meals served per year we are well aware that reducing food loss can lead to a more sustainable future. That's why during the last years Markas has participated in various projects and initiatives towards this direction.
Thanks to customized menus for students, patients, employees as well as people with allergies and food intolerance, we minimize food waste and offer to as many people as possible a balanced and delicious meal.
In addition, more flexibility and access to more information when it comes to choosing a meal, can have a significant impact on a more sustainable gastronomy. That's why we have incorporated 
myLunch
, an interactive app provided by Ristocloud Group, into our canteen food services. This app allows end users to personalize their meals and gives Markas a clear overview of the quantity of meals required. In this way there are significantly less 'unwanted' meals and leftovers.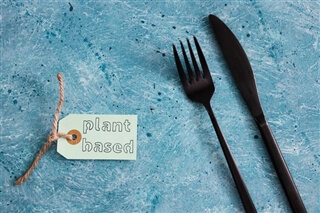 Meaningful collaborations
For us, at Markas, meaningful collaborations are crucial for a healthier planet. In certain areas across Italy, we have been developing local 'zero waste' projects in collaboration with Last Minute Market. The objective? Through monitoring and data analysis, we aim at better understanding the causes of food loss in order to prevent it or reduce it.  
In addition, through our recent collaboration with students and professors from the Master in Entrepreneurship and Innovation, part of the Faculty of Economics and Management of the Free University of Bolzano, we have been exploring
innovative approaches
  based on Service Design in order to, once again, address the issue of food waste in canteens. 
Also, in the framework of increasing awareness around healthy and sustainable eating, earlier this year and for an entire month Dr. Schär's staff in Bolzano had the chance to learn more about sustainable eating and enjoy an entirely sustainable menu, prepared by Markas food specialists and based on the Planetary Health Diet's guidelines. 
Innovation for a more sustainable and ethical food service
Markas has recently formed a Food Research & Development team that aims at tapping into innovative possibilities associated with the food industry.
In this way, we want to be able to guarantee a balanced and more 'planet-friendly' menu to everyone, especially now that more and more people are opting in for more sustainable diets and less meat. 
The result? Enough food choice for everyone and more 'eco-friendly' innovative meals such as
Markas' plant based ragout
, the outcome of continuous raw materials and ingredient research, recipe development, sensory evaluation and a lot of team work and effort on behalf of Markas' cooks, chefs dieticians, technologists.